SEO For Hotels – Improve Your Hotel's Visibility
Are you a hotel owner? Do you operate in the hospitality industry? If so, you're probably wondering how to increase your visibility in the organic search results and increase your brand awareness. With this article, we'll tell you how to use SEO for hotels. Want to learn what to focus on to be displayed at the top of the SERPs? Keep reading!
What is SEO?
SEO stands for search engine optimization. It is defined as a methodology of strategies, techniques, and tactics used to increase the number of visitors to a website by obtaining a high-ranking placement on the search results page of a search engine (SERP).
In this article, we're directly referring to Google as the search engine in most cases. According to Search Engine Market Share, it's used by 92.06% of the entire world, so that's what we'll be focusing on.
In a nutshell, SEO means editing the website and the pages within it to make it easier for Google and the customers to find you.
To stand out from the competitors and come out on top, you'll need to prioritize your hotel SEO. This brings us to our next question.
Why is hotel SEO important?
Hotels that prioritize SEO have a steep advantage in being found online by prospective guests or event planners. Some of the key benefits include:
More exposure. The competition for those top SERP spots can be incredibly tough, but once you've landed on it, it can make a significant difference in growing your brand, increasing business, and beating the competition.
Small Amount Investments. SEO marketing takes a lot of time, but it is far less expensive than other marketing methods. With the help of some tools mentioned below, you can control and track your progress at every step of the way.
Better Quality Leads. The people who find your hotel are more likely to book with you since they were specifically searching for what your location has to offer. Once they're on your website, they'll find more content and information that solidifies their confidence that your hotel is their best possible choice.

No matter what your location is or who you're trying to reach, search engine optimization is a must-have for every hotel hoping to sell rooms and venue spaces and increase overall brand awareness and recognition. It might be confusing or overwhelming at first, but the hotel SEO tips will help you on your way to increasing your search-engine discoverability and maximizing your exposure.
How Hotels Do SEO?
Before we move on to discussing hospitality & travel SEO services, let's talk about the industry itself. Consider you want to book a hotel room in a specific city. What would you generally type into the search results? Probably a phrase that combines the city name and the word hotel.
Queries concerning accommodation very often include local names and long tails: "hotel Antalya" or "hotel Antalya double room", for example.
Thus we know, Local SEO will be crucial for hotels.
Everyone who runs a hotel wants to optimize their business for such keywords and phrases. However, it can be problematic if you operate in a big city with hundreds of hotels, and all aim to be displayed for the same keyword.
Regardless of your location, SEO for the hotel industry is a must-have if you want to reach potential customers and sell rooms. There are numerous strategies and tips one can follow to increase their position in the search results and gain a competitive edge over their market rivals.
Why Is SEO Important for the Hotel Industry?
SEO for hotels is essential for several reasons. Performing activities can help you find your prospective event planners or guests.
By following, SEO tips for hotels, you can:
Grow your business – This boosts your exposure, and being ranked in the top search results can translate into increased brand recognition, greater revenues, and a competitive edge over other hotels in the area.
Achieve long-lasting results without spending a fortune – SEO for hotels is sustainable and cheap compared with other marketing activities. Thanks to available

SEO tools

, you can easily control the process. Although achieving the expected results takes longer in this case, the effort is certainly worth it.

Increase your conversion rate with top-notch leads

– If your hotel is displayed high for particular long tail keywords, the chances are that users who come across it in the search results will choose your offer. Ensuring that visitors get specific information and quality content that convinces them that your hotel provides the best amenities.



18 SEO Tips for Hotels – How Can You Improve Your Hotel SEO?
1. Find Out Your Audience
If you want to reach potential customers and attract more visitors with the help of SEO for hotels, the first step would be to identify the target group, followed by the analysis of available data to learn more about customer behavior, preferences, and habits.
What age are your visitors? What devices do they use to make bookings? What factors are important to them? Trying to put yourself in your visitor's shoes can help you with the information that will facilitate their decision-making process.
2. Optimize the Content with the Best SEO Keywords for Hotels
While choosing keywords for SEO for hotels, you should consider local search and long tail keywords. Local search is necessary as visitors usually look for hotels in specific locations. While choosing phrases to optimize your website, make sure that they include both; location names and other details related to geolocation.
Examples include:
Primary keywords such as one or two-word phrases that best describe the website. These can be keywords like Hotel NYC or Hotel in NYC
Secondary keywords as phrases that are usually less obvious than the primary keywords, however, you can use them to specify your offer. To create secondary keywords, think about the unique features of your hotel. These can be phrases like a luxury hotel in NYC or hotel in NYC close to the airport
Long tail keyword phrases are usually longer and more specific. Although they generate less traffic, the conversion rate is usually higher in this case. It is because people who type long queries into the search bar know what they're looking for and are ready to finalize transactions. Such phrases include three, four, five, or even more words. Examples can be a hotel in NYC with a good connection to the airport, a double room with a bathroom in the center of NYC, or a cheap double room with single beds in NYC.
Keyword research tools like: Google Keyword Planner, Semrush, Google Search Console, and Ahrefs can be used.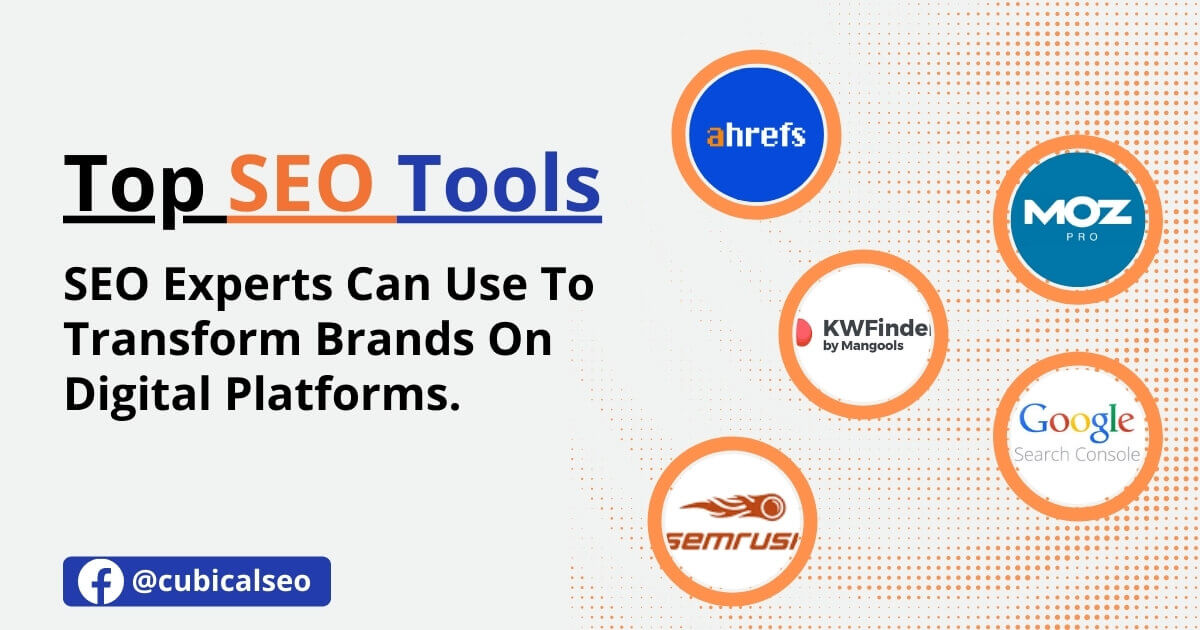 3. Work on the Title and Meta Description of the page
It may not seem obvious, but a brand's name isn't the most essential part of meta tags. Users typically find hotels via geolocation suggestions and don't use brand names. It's important to place specific long tail and secondary keywords at the beginning of the title and in the meta description.
Therefore, it's much better to create titles that look the following way:
Although meta descriptions don't impact SEO directly, catchy text with a CTA button can help catch the attention of potential customers. It can encourage people to enter your website.
Keeping meta descriptions between 140 and 160 characters can intrigue users and show them that it's worth choosing your offer over the offers of your market rivals.
4. Make Your Website's User Experience Desktop and Mobile-Friendly
Booking a room has to be flawless as it requires a lot of sensitive and personal data. You need to ensure that your page inspires trust, is intuitive, and doesn't discourage users from finalizing transactions.
When doing SEO for hotels, ensure that the website's user experience is desktop and mobile-friendly. An increasing number of bookings are via mobile devices, and if you want to keep your bounce rate low, you have to ensure that your page has a responsive web design, loads fast, and can be browsed conveniently on smartphones and tablets.
Catching the eye of potential customers and keeping them on the page for longer by diversified content such as unique photos of the hotel, its interior, or its surroundings. Apart from encouraging users to choose your venue, images (alt texts and names) are an extra space for keywords.
Ensure that users can easily switch between room options (sizes or standards), click CTA buttons, view different subpages, and navigate the page. Check the loading time on various devices, and implement necessary changes to make your website more browsable.
5. Remember About International Users
One language version of your website isn't enough, especially if you want to reach international visitors. Travelers come to your hotel from all around the world. So, to satisfy their needs, adjust your content to their expectations.
Invest in professional translation and localization services. Ensure the implementation halflings and let users choose a currency and payment method tailored to their needs.
Also, remember that Google isn't the only available option! Although it dominates the market, there are countries and places where users prefer search engines such as Bing, Yahoo, Goo, Ask.com, AOL, Baidu, or Yandex. These are used internationally and can drive additional traffic to the site, and attract tourists. Make sure you optimize your website for relevant search engines.
6. Set up Google Business Profile
When doing SEO for the hotel industry, ensure that the website is displayed in all possible locations to reach more potential customers, by setting up a Google Business profile.
As emphasized by Google, Google Business is particularly useful if you don't rank in top positions for generic, primary, or even secondary keywords. With its use, your business will get more visible.
7. Take Care of External Linking
Acquiring quality external links is very important when doing SEO for hotels. It enhances DA (domain authority) and PA (page authority) parameters. They have a direct impact on Google rankings.
Moreover, if your hotel is visible in many places, it increases the chances that people will come across it and choose it. That's why it's important to ensure that backlinks to your page are on industry-related websites and forums such as TripAdvisor. This way, the links will benefit both users and your SERP positions. There are various offpage SEO techniques are there to increase backlinks for your business website.
How to correctly make external linking for hotels?
Be active on

social media platforms

Post in English

Set up a Google Business profile

Set up accounts on industry websites and review sites – e.g. TripAdvisor

Monitor industry rankings and lists.
8. Encourage Visitors to Leave Reviews
Social proof matters. Quality reviews can bring you more benefits than fancy website descriptions. Potential customers generally see that former visitors speak positively about your hotel.
Use available comments and feedback to increase your brand recognition. Place a carousel with the best reviews on your website, reply to all the comments, and build relationships with recipients to show that you care about their comfort.
Ensure that your brand name is present on various industry-related pages. Set up your company's accounts, publish photos of your hotel, encourage visitors to write reviews, and ask them to recommend your venue to their friends or family.
Consider cooperation with international, well-renowned hubs like Booking.com, Hotels.com, or Agoda. It will help you reach more customers and obtain valuable links to your page.
9. Create NAPs
One of the most essential SEO tips for hotels is to create NAPs with links to your website. Listing your hotel's name, address, and phone number (accompanied by a website link) on various industry-related pages can attract new visitors.
Remember that not everyone browses Google or Google Maps to find accommodation. Some people still prefer to go through directories. Creating NAPs isn't time-consuming, and it's a one-time activity that can bring you valuable leads and traffic.
10. Run Social Media and Blog
Numerous times it is mentioned, that corporate blogs and social media are powerful tools for increasing brand recognition, attracting traffic to the website, and reaching new potential customers.
When doing SEO for hotels, you should optimize your content and articles for keywords that will help you reach visitors at various stages of the customer journey. It's a great way to increase and improve your brand recognition. Using a blog, you can attract those searching for a hotel and those wondering whether it's worth visiting the location or not.
Social media platforms are great tools for interacting with customers, informing them about news, special offers, menu in your hotel restaurant, or events in the area. With its use, you can reach new visitors and convince those who have already visited your hotel in the past to come back to it again.
11. Local SEO is the focus of Your Hotel
Local SEO is crucial in various industries, and the hospitality sector isn't an exception. It is an essential point to mention when creating a list of SEO tips for hotels because many people looking for accommodation types in phrases consisting of a "location name + the word hotel".
Optimizing the website for local long-tail keywords like, luxury hotels in the city increases your chance of finding people interested in the offer. Local SEO is frequently the only way to reach top positions in organic search results, especially if your industry is competitive. It is the case when talking about hotels.
So, what should you do?
Thorough keyword research and select long tails that best describe the business profile,

Optimize the content with phrases but remember to avoid keyword stuffing,

Create unique and appealing titles and meta descriptions to encourage users to take action,

Take care of your internal linking to ensure that potential customers (and robots) can easily navigate your page.
12. Keep Your URLs Clean
SEO-friendly URLs are another way to help Google determine what your website, and each page within it, is all about. In case you have a string of random words or numbers for your site then it might look spammy. Ensure choosing hotel SEO keywords that are relevant to your brand and that focus on what users can expect to find. Also, keep in mind to avoid being too lengthy, Google recommends keeping your URLs simple.
13. Collaborative blogs can be beneficial
Your online associations can make a big difference in your overall SEO, so you should prioritize getting relevant sites to link back to you. For example, if your hotel has one of the best dining experiences in Vancouver, reach out to concerned culinary magazines or news organizations and check if they'd like to feature your restaurant. This will help to draw interest to your restaurant and your property as a whole, and it can help your SEO efforts, because when it comes to earning backlinks, the higher the authority of the website doing the linking, the better. Creating these types of partnerships is an extra step that can give you an edge over your competition, both online and offline. An SEO service agency or an SEO expert can help you building high quality backlinks for your domain.
14. Consistency is the Key
Consistency is the key. Regularly update your website as competitors who share new content or make adjustments frequently have a higher chance of being on top. Don't give them the opportunity, try to keep things fresh such that Google's algorithm knows your website's relevance. It's helpful to update the existing content. If you aren't ranking high for specific keywords, conduct some research to determine why, and find out what you can do to fix it moving forward.
15. Make the best use of free products
Google offers some great free tools that you can use to ensure the best quality SEO elements. These include:
Keyword Planner: It helps you to figure out the best relevant keywords and keyword phrases for you. As per the existing data, sort by average monthly searches, view competition levels for particular keywords, and more.
Search Console: It helps to monitor search rankings so you can keep track of your progress. It can also be used to identify potential issues and submit pages for indexing.
Google My Business: It is defined by Google itself and is used "for businesses and organizations to manage their online presence across Google, including Search and Maps."
Google Analytics: Track your user experience and website flow easily with google free analytical tool.
16. Understand the power of content
Content is king! So, if you don't already have a hotel blog or any other interactive content on your website, this is the time to start thinking about creating one. Relevant and keyword-rich articles, videos, and resources will continue to grow the website's reputation. The higher the quality of information available, the more Google can tell that your website is a leader in that subject.
Ensure that the content supplies demand and does not read like AI content. And while it's important to feature the targeted keyword(s) throughout your site, ensure to avoid keyword stuffing, Google describes this as "the practice of loading a webpage with keywords or numbers in an attempt to manipulate a site's ranking." Instead, it is better to use keyword phrases only when they make sense.
17. Ensure proper formatting and labeling of images
Images are gold for SEO, and there are multiple ways to use them for advantage. Before uploading them to your website, ensure the file names contain relevant keywords. Once an image is added to your site, edit its alt text to reflect the keyword and subject as well. Thirdly, make sure to reduce the file size of your images (without compromising quality), which will help speed up the load time and reduce the bounce rate.
18. Improving Hotel SEO takes time
Domain age is a ranking factor in itself. But if you get started sooner you'll have an upper hand over all the other brands fighting to get seen for the best keywords. This might take months or years, but making Hotel SEO a priority is invaluable for achieving the best results. Content Impact is evergreen and will continue to build over time.
And at the end, there are tons of ways to improve hotel SEO. Even if you implement a handful of the tips, you might see an improvement in your search results. But ensure to keep these final thoughts in your mind:
Keyword research, and using those relevant keywords in places like title tags and URLs, are key.

Many user experiences factors such as page speed and the quality of the actual content within each page can contribute to search engine rankings.

Customers are looking for you, correct SEO methods will allow you to help them do it!

Hotel SEO can be broken down into bite-sized pieces, it's a lot easier to manage and execute.

Review your hotel website and find ways to improve search optimization.
How can we help you with Hotel/Restaurant SEO?
CubicalSEO is a well-established SEO Company that can offer amazing results to take your website's ranking from level 0 to the highest level with tips and tricks that you will love. If you wish to establish your presence in the market, then you need to pay heed to the insides and outsides of your website. In the quest to attract more and more tourists to their websites, hotel owners are upgrading their websites daily.
Having the prowess to cater to the varying needs and desires of Hotels and Restaurants, we offer the following services:
Competitor Analysis: Competition is a terrifying thing to face in any industry. Every business owner is working to defeat their rival companies. CubicalSEO pays attention to this fact and initiates an in-depth Competitor Analysis. Through this analysis, one can understand the Strengths, Weaknesses, Opportunities, and Threats of the company so, that we can outperform them and be better.
Optimized Content: A website without content is useless and worthless. Optimized content is important to keep people informed about the services and offerings of the Hotel and Restaurant. The highest quality of content is included in the website by the team of CubicalSEO and we also keep on updating the same from time to time. Search Engines regard fresh and unique content with great respect and push forward their rankings in the Search Engine Result Pages.
Design a Roadmap to follow: CubicalSEO is the Best SEO Company for all your SEO-related needs. Our team adds the option of road mapping to the website so that the tourists who are visiting the Hotel/Restaurant for the first time shall not get lost. The designed road maps ensure that traveling to the hotel is easy and convenient. These features act as a boon to the reputation of the hotel and attract more people. The road map is an essential component that must be continued on the websites.
Link Generations: SEO is the submergence of multiple services that are aimed to take the website ranking from nil to the top. Link building or link generation is one of its primary services and every hotel and restaurant needs to include this service in their SEO package for instant and unbelievable results. Links can be built from external sources and contribute to winning the trust of the people and garnering a lot of attention. CubicalSEO offers this service in an impeccable way to its clients and returns better and faster results.
Multilanguage SEO: Only national travelers don't need to visit your hotel or restaurant. There is a possible probability that your website might be visited by foreigners who are not very comfortable with English. English content on your website can repel these potential customers, but the Multilingual SEO we do can be beneficial to stand in power with the rest of the companies. The content optimization is done in multiple international languages such that people coming from abroad can go through the services that you offer and cherry-pick your services.
Developing a brand identity: The reputation and the image of the brand is crucial for its survival and growth. We offer services to companies who wish to enhance their brand name in the market and help them grow. Our services are designed to take the brand name up in the market. The means of SEO that are adopted by us are White-hat and search engine-friendly. The years of experience that our team has made us stand apart from others in the trade and that is why we know how to place you in the topmost position as well.
Related Read: Top 10 Key Signs You Need To Hire An SEO Company
Points To Consider During Hotel And Restaurant SEO
Use of long-tail and relevant keywords

Acquiring links from other websites and building your links via outsourcing

Fast loading of the pages is an essential feature

Uniqueness in content and titles helps to stand out

CubicalSEO has significant years of experience in the digital domain and thus, knows all the tricks and trades of the industry. We aspire to be ahead of our time and thus, offer the most outstanding solutions for the particular needs of different companies. Some of the crucial merits of hiring our services are as follows:
We will help you meet your goals in the shortest period

We strive to put you ahead of your competitors

We only use White-hat SEO techniques to garner the organic traffic

We provide content that is original and catchy

The team that we have is knowledgeable and experienced in their fields.
SEO for Hotels – The Takeaway
Doing SEO for the hotel industry isn't easy, the sector is pretty competitive, and there are many factors one should consider if one wants to succeed.
Following our tips and guidelines will help you reach better positions in the organic search results and attract people who are interested in your services.
Ensure that users can conveniently book rooms. List your business on various comparison sites to increase brand recognition, and stay in touch with your former and potential visitors.
If you aren't sure how to do SEO for hotels or you don't know which keywords to choose, consult our specialists. We'll be more than happy to assist you.
We run all kinds of IT services that vow your
success