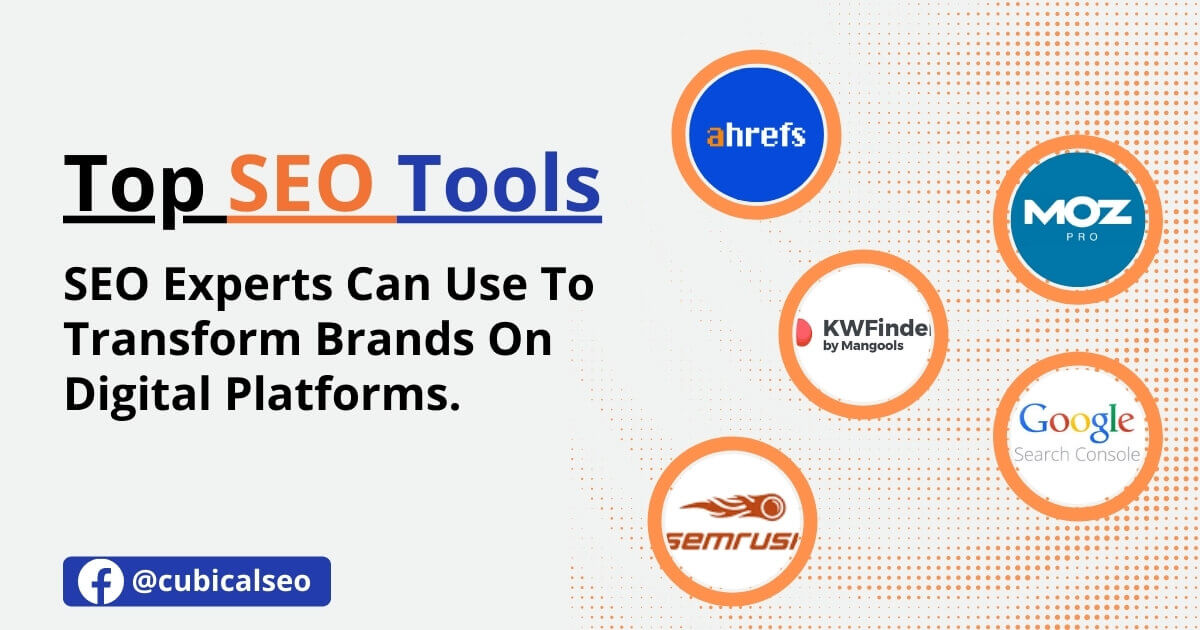 Top SEO Tools That Every SEO Expert Should Be Aware Of
SEO (Search Engine Optimization) is one of the most critical skills of digital marketing that takes years of experience to turn the table for a business. Becoming a master in SEO can be a tough job. Thanks to some of the best SEO tools that digital marketers are relying on to optimize websites' ranking in the SERPs of visitors and among potential customers. Whether it is a blog, an eCommerce brand, or any software solution company, organic traffic is required to get an accelerated target customer base. Therefore, in this blog, we have compiled a list of the top SEO tools that an SEO expert can use to transform a brand on digital platforms.
Why Are SEO Tools Important?
These SEO tools make it easier to ensure that the website is well-optimized for SEO performance. Plus, the search engine ranking can be effectively managed and monitored. It helps SEO beginners to get rid of tedious keyword research and data analysis tasks. An SEO company would be able to know which SEO strategy is fruitful and which needs an improvement following a thorough competitor analysis. Using the best SEO tools is even more important in the case of having multiple websites to gain accessibility to each site's performance. Using the best SEO tools is even more important in the case of having multiple websites to gain accessibility to each site's performance. To conclude, we can say that these SEO tools save our constructive time and effort by generating accurate reports at a few clicks.
These SEO tools will help you with:
Keyword Research.

Backlinks.

Mobile SEO.

On-page SEO.

Website Optimization.

Ranking

Site speed

WordPress SEO etc.
Now, let's have a look at some of the top SEO tools that every SEO expert should know about:
Recommended Read: Beginner's Guide To SEO
One of the most recommended SEO tools, Ahrefs webmaster tools help you analyze your website for over 100+ technical SEO issues. Its state-of-the-art web crawlers with a user-friendly dashboard can deliver detailed analysis reports on backlinks audit, keyword research, URL ranking, and competitive analysis within a few minutes. Now you can tune your SEO strategy for improved results.
Key Features
Find all the backlinks and SEO metrics. Check & fix broken links.

Review best-performing pages under specific keywords and topics

Discover high-volume keywords your competitors are using and get relevant keyword suggestions as per your niche.

Check the site's organic keyword ranking, and get improvement ideas.
Plans And Pricing
Lite - $99 per month

Standard - $179 per month

Advanced - $399 per month

Agency - $999 per month
One of the top SEO search tools, Google Search Console enables SEO developers to know valuable information about their sites. All you need to verify the website with a code or use Google Analytics and submit the sitemap for indexing. It can show you how Google views your website and gives suggestions to get better performance on Google search engine results. It is quite useful for new websites as the web pages can be submitted for search indexing. The tool helps you ensure that your website is Google-friendly.
Features
Monitoring how Google sees your website

Mobile-friendliness of website

Keep track of keywords that are being used by visitors to reach you.

Spot any crawl, meta tag, or sitemap errors

Monitor website's backlinking

Get alters in case of any malware
Plans and Pricing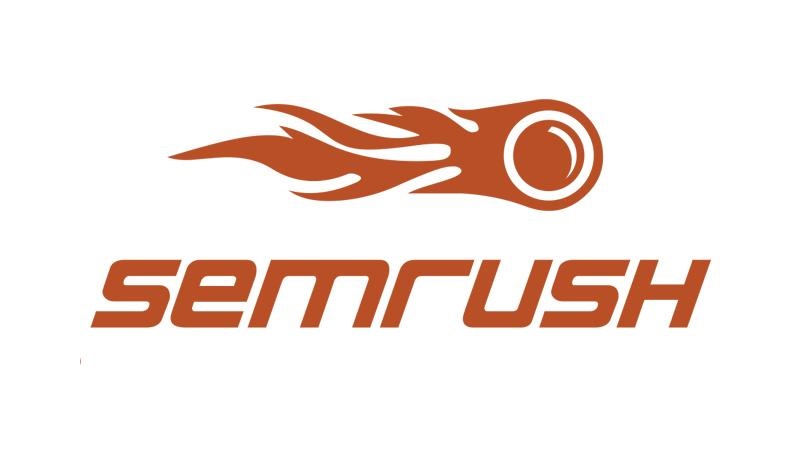 It is also one of the top SEO tools that provide a deep analysis of competitors' websites to understand their SEO strategies. It makes it a popular SEO tool for SMEs to get valuable information on the performance of website domains as a whole or their specific pages. Experts love its Domain Vs Domain feature through which a competitor's website can be easily compared with yours to better understand a site in terms of search data, traffic, and competitors. You can check a website's visibility improvements over time, identify the most ranking keywords, page ranking for a keyword, and keyword's monthly search volume, etc.
Features
Organic research of the competitors and get an idea of their keyword strategy

A thorough competitors' backlink analysis

Most suitable keyword ideas for PPC and SEO campaigns

Traffic comparison with competitor's website and get recommendations

Page performance comparison

Upgrade your account any time
Plans and Pricing
Pro -$119.95 per month

Guru - $229.95 per month

Business - $449.95 per month
KWFinder is a go-to keyword research tool. Professional SEO services are always aware of the importance of long-tail keywords for a website. These keywords have lower competition and are easier to get a website ranked on. Here, KWfinder helps them find the most suitable long-tail & competitive KWs for a brand with deep analysis reports on backlinks and SERPs. Also, the businesses can track their keyword ranking and get tons of new KWs ideas to help rank even better. This also features KW search volume historical data.
Features
Discover competitors' keywords and build your keyword strategy

Identify new keywords and easily import them

Filter the right KWs using SERP analysis and SEO metrics
Plans and Pricing
Basic - $49 per month

Premium - $69 per month

Agency - $129 per month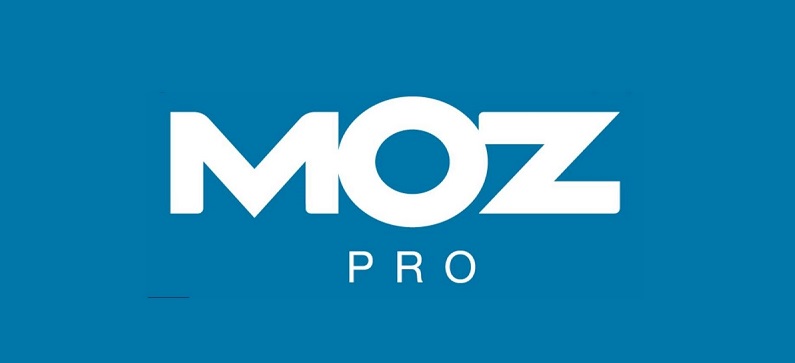 This SEO tool is considered an "All-inclusive SEO Toolset" as it provides businesses with everything they need to achieve online SEO success. By tracking your website over hundreds or even thousands of keywords per website, the tool provides you with the best keyword recommendations to target the customers. While, on the other hand, the free MozBar toolbar helps you know website metrics while browsing any page. Designed for increasing the ranking, traffic, and visibility of websites, the list of features include, site audits, rank tracking audits, site crawls, backlink analysis, keyword research, and many more. Simply, you can easily get aware of your website's performance and ways to improve it.
Features
Discover right keywords through competitor analysis

Find and fix site crawling issues

Know the backlinking strategy of competitors and find the best one.

Get suggestions on relevant keywords

Get on-page optimization suggestions
Plans and Pricing
Standard -$99 per month

Medium - $149 per month

Large - $249 per month

Premium - $599 per month
Now you have learned about the top SEO tools that help ensure successful SEO. Find out which is suitable for you and help you achieve your SEO goals. Start auditing and monitoring your website now.
An all-in-one SEO tool developed by SEO Expert Neil Patel, Ubersuggest helps you with the complete competitor & keyword analysis to further increase your search engine rankings. It is a keyword research tool to assist with long-tail keywords to increase content's visibility in SERPs. It is a great tool for both organic and paid SEO.
Features
A great tool for content optimization including blogs and websites by providing niche keywords.

Helps with a full-competitor analysis to keep an eye on what others are doing to improve ranking.

Keyword analysis to get an idea of the target audience's search queries.
Plans & Pricing
It is a freemium SEO tool that can help you with your content optimization by generating ideas and topics to write about on your website. It works with Google Suggest and finds relevant queries people may have related to your industry/niche. Just type your target keyword and it will give you ample questions people are searching for related to a keyword. To put it simply, it is a search-focused & consumer-insight tool.
Features:
Helps in finding long-tail keywords

Keeps updated with the latest trends

Provides keyword suggestions using prepositions, such as "versus", "like" or "with" etc.

Provide weekly emails on topics
Plans & Pricing
The tool is available in three different plans:
Free

Monthly - $99 per month

Annual - $79 per month
This tool is known for providing a complete competitor analysis including, ad campaigns, organic searches, domain comparison, backlink checker, and many more. It also enables businesses to get an idea of competitors' keyword strategy, and website analysis to know the performance among the target audience. Any SEO professional who is willing to know what their competitors are doing can use this tool. It is one of the most detailed SEO analysis tools.
Features:
A thorough competitor analysis tool for both organic and paid SEO

Simple & easy to use. Enter the competitor's website URL and get valuable metrics.

A complete SEO, PPC, and keyword research including informative reports

Deep analysis of SERPs to get insights into competitors' top-ranked sites.
Plans & Pricing
Basic - $39 per month

Professional -$78 per month

Team - $299 per month
It is a great SEO tool to track a large volume of keywords with white-label reporting. Plus, its ability to evaluate 3000 search engines and more than 170 countries makes it an ideal choice for agencies and in-house teams. Apart from Google, it is a great choice for Baidu, Yandex, Amazon, YouTube, etc. Businesses can benefit from deep competitor analysis.
Features:
Provides ranking data in real-time along with notifications of any changes

Evaluate competitors' websites, identify keyword strategy, and track their performance

Finds high-performing web pages under specific keywords and topics

Keyword analysis with monthly search volume and CTR of specific keywords

Site audit etc.
Plans & Pricing
Starter -$49 per month

Pro - $99 per month

Agency -$199 per month

Enterprise - $499 per month
It is one of the most powerful SEO tools for SEO beginners and professionals who want to have a quick insight into numerous SEO metrics about any website. For example, the number of external links, Alexa rank, Google rank, domain age, SEMrush rank, etc. This is a free tool that can be installed as an extension into Google Chrome, Firefox, or Microsoft Edge to get valuable SEO metrics to internal & external links. It can also be used to compare two domains in real-time.
Get an SEO summary on any web page

Analyze SERPs and export data

Identify all keywords on a web page

A detailed description of a website's link performance including URLs, anchor text, and other link types through the LinkExaminer feature.

Compare different domains or URLs for the SEO parameters.
Plans & Pricing
Google Analytics is a freemium SEO tool. Start using this SEO tool to get high-quality and detailed information for your website optimization. Pairing it with Google Search Console will give you the best results. Through this, all of your website's SEO data will be located in one place and you can use queries to find the areas of improvement with the keywords and phrases required for your website ranking. It is not solely for SEO but helps businesses track the traffic from organic searches. Though its usage has no limitation, queries for organic traffic results are hidden.
Features
Eliminates the spam traffic from the website that could hurt its SEO reports such as Fake referrers that are bringing fake traffic to the website.

Comparison of organic and non-organic web traffic.

Finds the web pages with the most traffic to improve your SEO tactics

Provides engagement metrics on each web page by using site content reports
Plans & Prices
This freemium SEO tool, popularly known as "SEO Spider" provides users with a website crawler. It crawls around a website and provides an in-depth analysis and valuable data. From impressive features including identifying broken links, duplicate content, and generating XML sitemaps, this is a must-have SEO tool in the industry. It can help with SEO audits. If you want to know what Googlebot is doing with your site, try this tool now.
Features
A Java program with easy-to-navigate tabs.

Convenient export to excel in case of a deep analysis of any of the data. For example, if you are using Optify, Moz, or RavenSEO to track links or rankings for specific keywords, you can easily create a .csv file from spreadsheets.

A great tool with greater website crawling capabilities, and Log File Analyser.

It saves time analyzing the website faster than most SEO tools online.

It informs duplicate content, errors to fix, and improvement areas for link building.
Plans & Prices
Free

Paid - £149.00 Per Year
It is a free browser extension that provides quick information on the authority metrics of each web page listed in the SERPs. The data it provides includes Page & Domain Authority and the number of links and root domains highlighting both the page and domain. The individuals can also take a look at page elements, and search results from a different engine, country, region, or city as well as can highlight the types of links on a page and meta tags.
Features:
Easy to get link metrics for pages and domains

Displays domain authority, page authority, and number of backlinks
Plans & Pricing
You can understand by its name. Google Trends provides an insight into popular search terms overtime on Google and YouTube as well as keyword analysis. Businesses can search for keywords in any country and get valuable data around it, for example, popular queries, rising queries, people's interests, and many more. If you want to know the trends, this is an essential tool for you to use.
Features
It is a great tool to find out what is trending right now.

Find trending topics or subtopics within an industry.

Find geographic search terms local to the area.
Plans & Pricing
This tool can help you check the speed and performance of your site on multiple devices through an easy process. Just enter a URL and it will conduct loading time & performance tests for that URL on desktop and mobile. Depending on the metrics, it tells how fast it takes to load and also provides improvement recommendations. It can provide your site with grades on a score from 0-100.
Feature
It is simple to use

It can be used with LightHouse - Google's open-source, automated tool for improving the quality of web pages

This can also evaluate all types of factors, including performance, accessibility, and progressive web apps.
Plans & Pricing
If you want to perform the SEO on other search engines than Google, for example, Amazon, Playstore or YouTube, etc. this SEO tool is worth giving a try. Since SEO is evolving, the process of keyword research is not limited to only Google's Keyword tool (Keyword Planner). With so many SEO tools available in the market, this "KeywordTool.io" is a new addition to the list. It relies on Google's Autocomplete engine and generates a variety of long-tail KWs suggestions based on a particular keyword query. Just enter a KW and it will give up to 750 related search items. If you are looking for a simple way to find keywords for an SEO or PPC campaign, this is a useful tool.
Feature:
An amazing keyword-finding tool. Easy to use and conduct keyword searches for two popular search engines (Google, Bing), Youtube, Amazon, eBay, and many more.

The users can get keyword suggestions, related keywords, or questions. The results can also be filtered by language, location, and Google country domain.

Conduct a competitor's keyword analysis. Just insert the required URL in the search area and discover the main keywords being used by the competitors.

The tool also shows the keyword frequency being used on each page.

The "Check Search Volume" feature brings you the search volume and competition for a certain keyword.
Plans & Pricing
The thing that makes the Serpstat SEO tool, a one-stop solution for all SEO and digital marketing needs is its variety of features. From SEO optimization to running ads, and content marketing campaigns, it is known for its amazing features. It is easy to use and also provides owners with the complete track of the keywords & backlinks of their competitors. It finds the most-ranked KWs of the competitors in the top-10 search results. If you are looking for a cost-effective & all-in-one tool for all your SEO tasks, this is the best choice.
Features:
Complete website analysis by monitoring the domain and URL of the site. It also includes in-depth SEO and PPC research.

An effective keyword research tool including cluster research, relevant suggestions, search volumes, content marketing, and SERP analysis.

Complete competitors' backlink analysis tool.

An in-depth website audit tool optimizes website, page speed, and spots potential errors.
Plans & Pricing
Lite - $69/mo

Standard - $149/mo

Advanced - $ 299/mo

Enterprise - $499/mo
18.

ClickFlow
When it comes to growing traffic, most SEO marketers go for developing new content and building new backlinks, and many more. But the tool ClickFlow allows website owners to increase the organic traffic without requiring content optimization or backlinking. They can just simply test new title tags and meta descriptions and improve traffic in weeks instead of months. Also, they can have an idea about well-performing web pages in SERPs along with the low-ranking ones. The tool imports data to generate a report of search traffic over the past 12 months. Now users can write more engaging meta titles & descriptions to boost organic traffic.
Features:
The platform shows old pages on the website which are not performing well.

Helps website owners boost organic traffic by providing engaging meta titles & descriptions.

It consists of a Content Editor tool that enables users to update old content with targeted keywords.

The Contact Decay report can be used to get the list of pages that need to be refreshed to win lost traffic.
Plans & Pricing
Starter - $109/mo

Professional - Custom
19.

FAQfox
If you want to know the type of questions that are being asked by your target audience on different platforms about any specific site, this tool can be used. It is a free market research tool that provides users with the questions their audience is asking online. For example, if you type "marketing", and quora.com as the URL, it will generate category-based questions being asked by people. It covers Reddit or any other site that you want keyword or content ideas from.
Features:
Easy to use an SEO tool to find a set of questions people ask for a specific website.

It provides a framework for blog posts, social media content, etc.

Enter a keyword or website, and it will give you a long list of relevant questions.
Plans & Pricing
Now you have learned about the top search engine optimization tools that help ensure successful SEO. Find out which is suitable for you and help you achieve your SEO goals. Start auditing and monitoring your website now and if you need professional asssistance, then hire CubicalSEO as your SEO partner.
We run all kinds of IT services that vow your
success