Things To Be Checked While Selecting An SEO Agency For Your Business
If we search for SEO agencies on the internet there, we will find thousands of results. From this, you should select the best fit for your online business. In this scenario, you must want to know which SEO company/agency is good to go with and which will give you the desired results.
As a business owner, you want that your website should get on Google's top pages and generate relevant leads. And multiple companies will promise you to bring the ranking fast or in a short period of time. These things confuse your mind and whom to select.
Leaving you to think about how to select the best SEO agency.
Or What things to be checked before opting for the SEO company?
So this article will help you get all the answers.
First, you must be clear about your ultimate goal as a business owner. What exactly do you want from your website?
Hiring an SEO agency that can understand your end goal and what are the most important things for you. For example, You have a car rental business and want clients for your business for your location and nearby areas. So your SEO service provider should understand and work accordingly that must bring potential traffic to your website and can convert them through getting car rental bookings. The worst case scenario could be that you are getting traffic for car service - like a workshop for car servicing. In that case, you will lose your money and precious time. So first, you need to be clear about your goals and select the agency that can understand and work in the right direction for your business growth.
So selecting an agency that can provide you with all the things in one that is On-Page Optimization, Off-page, Content Creation, Local SEO, voice and E-commerce SEO, and SEO tools that can be helpful for your business. This isn't the full list. This will change and grow according to the requirement and Google algorithm.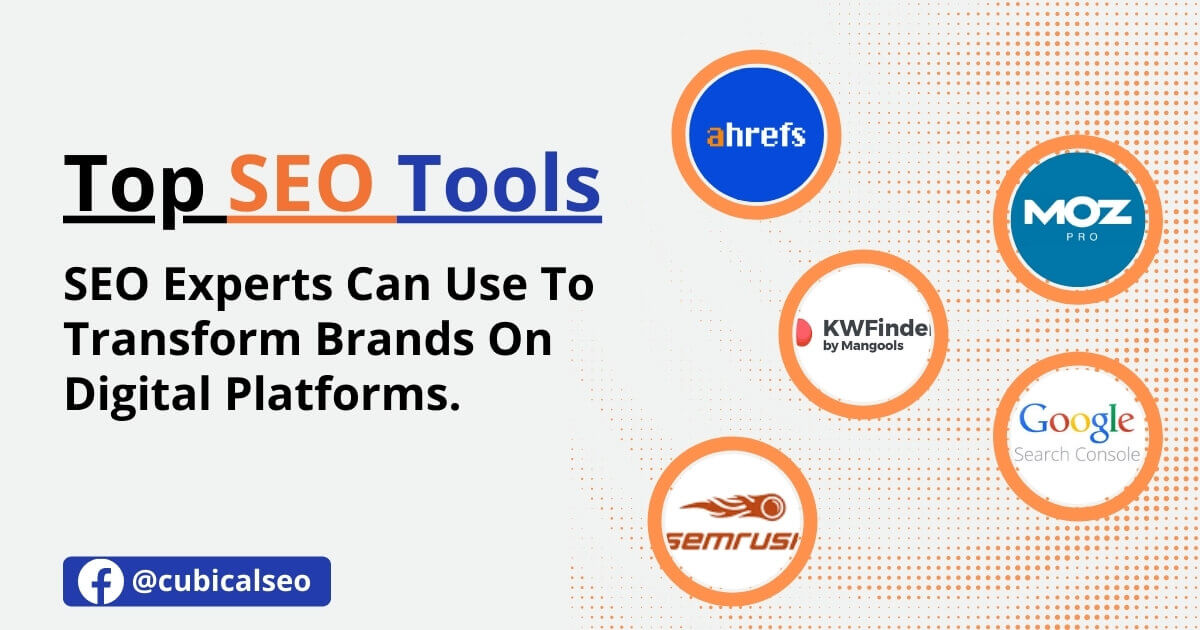 Outcomes you require from the right SEO service provider
Your business's targeted goals and objectives define what type of SEO strategies will work for you. Your SEO agency should know how to work 360 degrees to bring effective results. Like you want to generate leads from your website on specific keywords.

Firstly, your SEO company should analyze the website and create keyword-friendly, engaging content for you on-page, which can attract potential users and convert them through the sales funnel. Content plays one of the most important parts while doing the SEO. Because through the content, only an online user can get knowledge about your business and what they will get. Whether it's an e-commerce, or study material, or service-based products, nicely written content that describes the service or product properly is a must. Always try to provide useful information to the website visitor.


Domain authority - Your website will only rank in cases when you have high domain authority. If your domain authority is weak as compared to your competitors, then your website will not rank. Even when you have a good amount of well-written keyword-specific content and still your website is not ranking. The main reason could be your domain authority. So to increase your domain authority, there must be worthy backlinks pointing toward your domain and desired service pages. These high-quality backlinks will help to drive link juice to your website and help to gain domain authority. So always focus on creating high-quality backlinks for your website service and product page. This will also help to get the traffic on your website.




Apart from the content and the backlinks work, your SEO service provider should also know about your website health and must know the factors that help to convert traffic to potential consumers. Several on-page SEO factors need to be taken care of, like internal linking, contact forms, metals, images, titles, tags, keyword usage, CTR, and much more.
So above is the brief about the working requirements that should be followed by the search engine optimization company to grow your business in the correct manner.
Things to be followed by SEO agencies that can make them stand out from other search engines optimization companies are described below:
A proper and effective SEO roadmap according to the specific client's requirements - When we talk about SEO these days, several companies and individuals introduce themselves as SEO experts by installing WordPress or by doing some blogging or making backlinks without understanding the result. These service providers waste time and money due to the lack of expertise and proper skill required to get the desired results. So, professional SEO agencies always analyze the requirements and create the road map to attain the required goal for their clients by using 360 degrees SEO methods. An experienced SEO professional will always analyze things properly. Due to their strong SEO fundamentals, they can rectify them properly and execute them in the right manner as well.


Now, SEO is not a single-person game. You must require a well-experienced team of professionals to make the thing fall in the right place. So be aware of the companies who make fake promises and commitments without showing their team members who will work on your website. So avoid these types of agencies with inefficient team members who cannot pull up the task properly. If you hire a professional SEO agency, they will have SEO manager for the overall management of your work, an executive for backlinks and on-site blog work, and a team of expert content writers who can create SEO-friendly keyword-specific content for your platform. In this scenario, you also have the proper information about the work and communication.


Check their previous work portfolio, their work, and how they did it. How much time and effort do they put into bringing their client's website to the top, or how efficiently is their work bringing the lead to their platform? A strong portfolio reflects their work, how efficient it is, and how they have helped their client grow their business. So portfolio is a must on your list. This will also make you clear that this is the right company to opt for and whether they will be able to handle your business properly.


Genuine Client Testimonials - If you're selecting an SEO agency, then you must check what their clients say about them. Checking real and genuine feedback from clients is a must-do point. From this section, you will be able to learn about their work and the result they have shown to their clients. It will reflect their experience, strategies, and hard work that they have done for their respected clients.


Industry-Specific SEO Expertise - You need to cross-check if your company does industry-specific work or how many industries experience they have. Do ask about the sector in which you want your website to be ranked. Ask about how they are going to start and what the process will be. Is their knowledge about the industry updated or not? Will they be able to create enough impact through their work that will grow your business organically? So it will be better to go for the company who have multiple industry knowledge as they will be able to handle any kind of hurdle more efficiently. But it is a must to have prior experience in your specific industry and service area.


A Professional Company - Like some companies, they don't have ample followers or may not be ranking on every possible keyword of their domain. The main thing is their knowledge, and client's work they are providing, and their SEO approach. Go for the company that keeps them updated with the latest SEO trends and works according to Google Algorithms.
Avoid companies based on several factors -
Several companies in the market might provide you with a slightly higher quote, but it's okay cheap, not always worth it. Like if you go for a low-cost SEO service provider and they are not capable enough to provide the desired result, then your time and money are wasted.

Don't hire an SEO agency who guarantees you the results. Because Google changes its algorithms from time to time to provide its users best results. It might be your website is ranking, but one change is algorithm can fluctuate the SERP ranking. So keep your distance from the companies who give false hope to get the client on board.
Backlink-Building-Focused Companies -
Several companies believe in making ample backlinks in thousands in quantity but never focus on the quality of backlinks. They sometimes follow the black-hat SEO process to bring the ranking, but the reality is these kinds of practices can lead your website to get penalized by Google. So the right path is to create quality backlinks to enhance the domain authority and website ranking.

Avoid no portfolio and customer testimonials companies or fake show-up companies. Never trust these kinds of companies who do not have appropriate customer portfolios or client testimonials. Go for one who can transparently show their work and who has genuine client work to show. Consider as a red flag if the agency does not have a genuine client base or they are showing unreal clients.
How to work with your SEO company/agency
When you hire the right SEO agency, they work like your business growth team, just working from their office. If you have a house team who is handling your work or a contact person that you can assign with whom your SEO team manager will coordinate, this will be more beneficial for your business growth.

The benefit of directly coordinating or assigning a person from your business side is that knowledge transfer and all the concerns regarding your business goals will be easy. The SEO agency team and contact person can decide the perfect keywords, content creation direction, and how they will bring the potential users to your website.

With this, your team and SEO agency can brainstorm regarding the desired result, setting up goals, the type of content to portray the services, defining the timeline, and all the things will be transparent.

After all these, a genuine SEO agency will share the final work strategies, things they will work on, and their deliverables.
FAQs
Q1: Is SEO still beneficial for the website in 2023?
Ans: Yes, SEO is still one of the best practices to bring up the website ranking and to get the relevant traffic according to the services or products you are offering.
Q2: What are the important things to take into consideration while doing SEO in 2023?
Ans: In the current scenario, Google and its SEO algorithms are evolving rapidly. The main focus should be to provide the result that users want. If the user gets the relevant information they are fetching, then there is a high chance of converting them into potential clients. Things like quick website loading, relevant content, proper CTR button placement, images, and relevant backlinks pointing to your website increase the domain authority.
Q3: Is SEO a regular and never-ending process?
Ans: Yes, SEO is a regular process. Optimizing the content and doing off-page SEO optimization regularly according to the current Google algorithm will help to keep enhancing the website traffic and ranking.
Conclusion:
SEO takes time to show the desired results. All you need to consider is all the things, especially the keywords traffic, and competition. So one cannot expect the result instantly as Google has its crawling cycle, and competition could be the main factor. Avoid companies that promise instant results in terms of ranking, traffic, and leads. Good and transparent SEO companies don't make fake commitments. They will keep everything upfront after analyzing all the factors and understanding the business. So choose wisely so you don't waste your money and precious time. As all the things work in the right manner, then you will be able to see the online business growth. SEO is one of the best ways to bring the website ranking and potential online users by ranking useful and service-oriented keywords.

We run all kinds of IT services that vow your
success