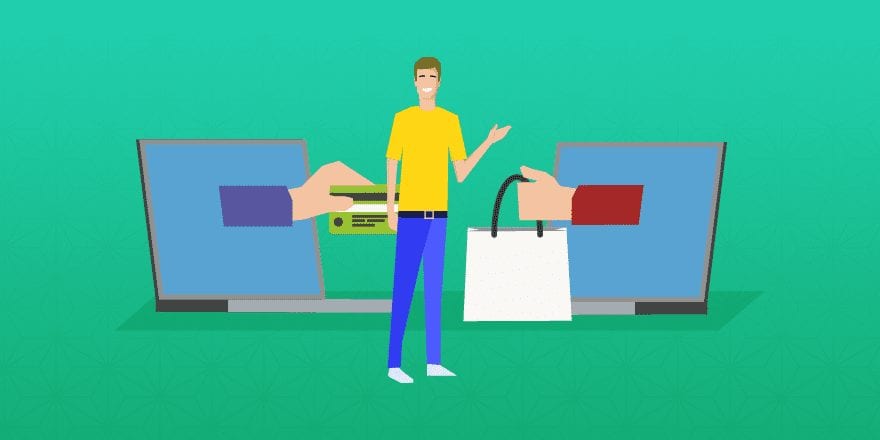 Ways to Increase B2B Sales with Content Marketing
As we are recovering gradually from the tough time of the pandemic, it's the right time to get started working on accelerating our B2B sales. But wait. What are B2B sales? Why is a B2B content marketing strategy important? Or how to develop it? If you are also a businessman and are looking for the answers, this blog is for you. Let's start by understanding what B2B sales are.
What Do You Mean By B2B Sales?
Business-to-business sales (B2B) is a process where one business is selling its products & services to other businesses. This is the opposite of B2C sales ie. business-to-consumer sales where a business offers its products & services to consumers.
What Is A B2B Content Marketing Strategy and Why It Is Important?
Among many other different tools to achieve higher sales, well-planned content marketing is an effective tool. It is a practice of generating, using, and distributing content to increase brand awareness, attract customers, leads, and sales for B2B companies. But why is it important? The answer is quite simple. It is a great source of getting improved ROI. Various data show that a separate percentage of marketers consider content to ensure the highest ROI on any channel.
Recommended Read: Reasons Why Content Marketing Is Important For SEO
Another great reason to develop a B2B content marketing strategy is to find accurately targeted customers. So every business owner involved in digital marketing needs to make sure that the content is unique, SEO optimized, searchable & engaging. Here we are explaining the top ways to develop an efficient B2B content marketing strategy. Let's have a look:
How to Increase B2B Sales with Content Marketing?
Figure Out And Set Goals - This is probably the first step. Before developing a content marketing strategy, you need to find out the goals of your B2B content marketing strategy by hiring content marketing services such as what do you want to achieve by creating content, etc. Your goals should be SMART ie. Specific, Measurable, Attainable, Relevant, Timely. It can involve increasing website visits, generating leads or revenue, etc. This will help you generate an efficient tactic and deliver a lasting impact.
Work On Buyer Personas - Being involved in internet marketing, it is important to find & target the right audience for your brand as unless you don't know who your customers are, you won't be able to develop a suitable & appropriate content marketing strategy. Creating a buyer persona involves information like demographics, industry, challenges, job roles, and many more. It will help you understand your customers and make it easier for you to develop tailor-made solutions for them. For this, you can talk to your sales team, customers, or people within your company or you can also check out your competitors.
Determine Your Brand's X-factor - Every successful brand has its unique style, tone, and personality that makes them stand out from the competitor crowd. Though these companies operate in a similar market, they still have their separate X-factor that differentiates their approaches and makes customers attracted. So, you need to find out what your USP is as it will help you create a powerful, memorable and lasting content marketing strategy that drives your target audience.
Conduct A Content Audit - After working on your buyer personas, you need to conduct a content audit. It gives you a deep inner look at the content you have created earlier as well as points out the areas that are required to be worked on. Many companies ignore this step but you need to keep in mind that it helps learn about ongoing trends among your audience, find drawbacks in posted content as well as avoid duplicate ones on your site. You can access each page of your site to understand the content quality with standard metrics.
Bring New Content Ideas - After following all the above-mentioned steps, you can start brainstorming creative ideas for your B2B content marketing strategy. You can have a detailed discussion with your digital marketing team or there are many other ways to come up with advanced & unique ideas. For example, start a brainstorming session with your employees and sales team including marketers, designers, and web developers, etc. It will help you generate tons of undiscovered ideas for your content. Competitor research is also a good idea.
Focus on Right Keywords - Keyword researching is not only for SEO, rather using correct & right keywords can help you to cover many un-optimized topics for your website. For this task, you can use your buyer personas and try to find out the most relevant topics that are being searched by your audience. Take the help of Google AdWords' Keyword Planner, search them into Google and note the common search terms and phrases. You can also explore your competitor's sites for content ideas.

Recommended Read: Top -10 Key Signs You Need To Hire An SEO Company

Select The Right Content Types - There is a variety of different content types you can choose from. Each of them has its benefits. Here is a list:

Blogs - Blogging is an efficient way to increase your website visibility among different search engines as well as market your brand. It will not only provide the desired information to your customers but also will enable you to get engaged with them in a conversation followed by lead generation.
eBooks - It contains generally 12-40 or more pages and helps you drive lead generation. It includes detailed information about a specific topic in detail.
Case Studies - Publishing case studies helps your audience know your success as well as enables you to answer customer's questions, build the company's reputation and show how you have helped others. Case studies help your customers make an informed decision regarding working with you.
Testimonials - Your client reviews help your potential customers know about your expertise in tackling specific problems with advanced solutions.

ROI Measurement Of Content Marketing - The last and final step is to measure the ROI of your content marketing. It is a percentage that shows how much revenue you have achieved from content marketing. It holds vital importance for measuring the success of your businesses.
Creating a B2B content marketing strategy can be a little bit daunting task in starting as it requires data from every department in your company as well as takes time to follow mentioned steps, but they all are worth it. In the end, you will have a brand-oriented strategy in mind.
We run all kinds of IT services that vow your
success