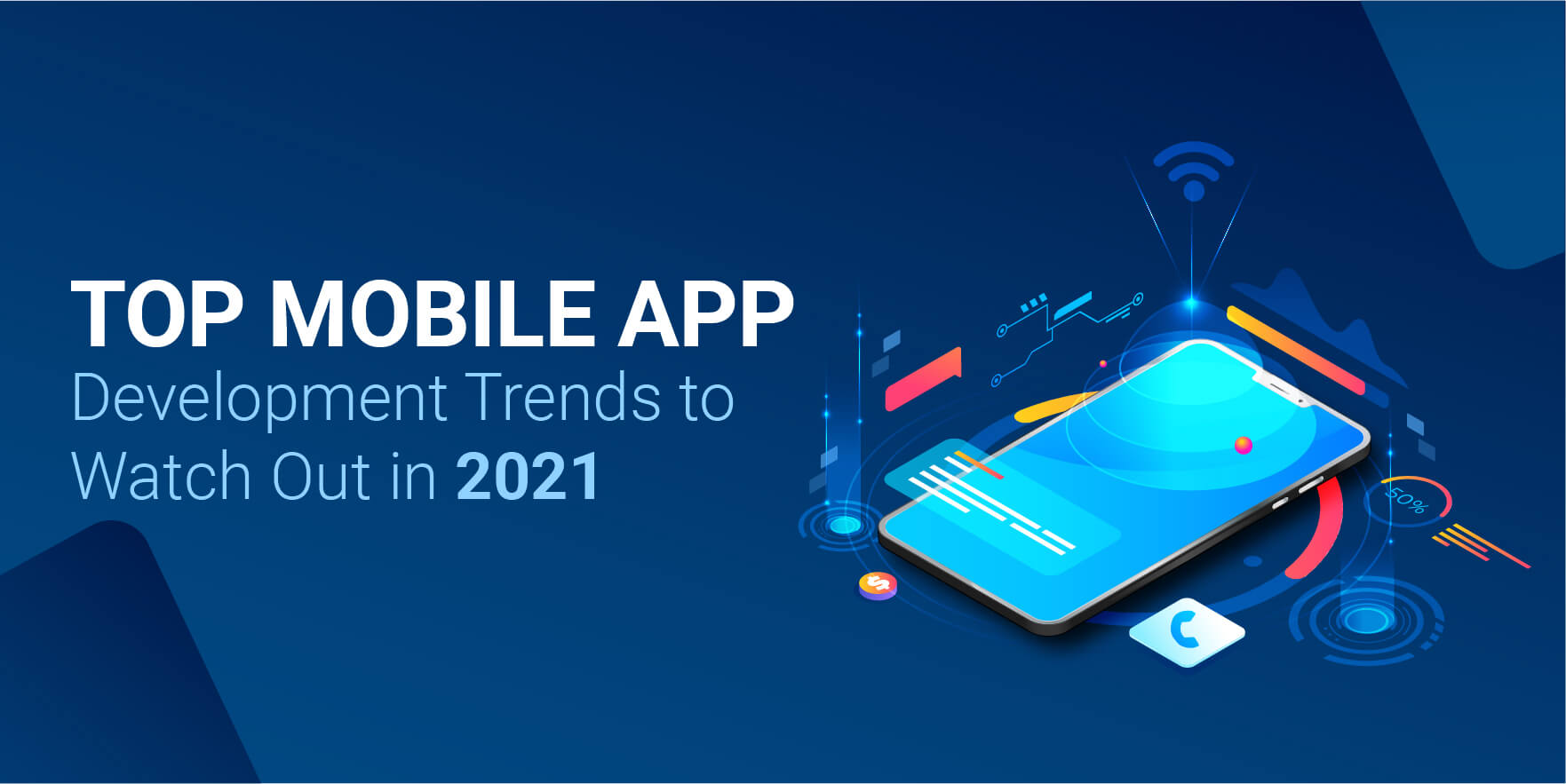 Top Mobile Game App Development Trends in 2021
The sudden outbreak of the Covid-19 pandemic across the world has made people stay at home and avoid social gatherings. The global pandemic has brought many activities to a halt but mobile gaming is an exception. In the current scenario, mobile games are their only source of entertainment that people can have to pass their time. People are more interested in playing games on their mobile phones these days and this has given a boost to the mobile gaming industry. So if you are thinking of hiring a professional mobile game app development company, this is the perfect time to do it.
But before doing it, you should check out some of the latest mobile game app development trends in 2021. This will help you decide the type of games to develop. Also, you should conduct deep research about the mobile gaming market to get a good ROI.
Takes look at the following mobile gaming development trends 2021:
Top Mobile App Development Trends To Watch Out In 2021
Virtual Reality (VR)
Well, VR or Virtual Reality is not something that people will notice for the first time in 2021. It is one of the latest mobile game app development trends in 2021 that is gaining gamers' attention. Users can just wear a VR headset and can enter into a completely digital environment. Some of the VR headsets that are being popular among gamers are PlayStation VR, Oculus Rift, and HTC Vive. It gives users an exciting, enthralling, and interactive experience while playing games. Today, more game app developers are focusing on applying VR in apps. It is one of the biggest gaming industry trends in the upcoming future.
Recommended read: A Beginner's Guide To Develop A Mobile App For Business
Augmented Reality (AR)
Although AR is used in real-life aspects also, it has its most common use in the gaming industry. The best example of Augmented Reality or AR in the gaming industry is none other than Pokemon Go. You might know its name even if you haven't installed it in the past year. Its popularity can be understood by the industry statistics that show that this game has over 750 million downloads. These numbers are sufficient enough to tell what to expect in the future. AR uses technology like GPS, computer graphics, and others to transform the real world into a game. Here, the gamers have to take complete control over the game by using an AR device. Though it has not developed completely, Pokemon Go gives us an idea about its potential in the future.
ESPORTS
Another one of the biggest mobile game app development trends that will take place in 2021 is esports. Short for electronic sports, it is a type of sports competition through video games where the professional gamers can come together, host a gaming competition, and compete in multiplayer video games individually or in teams. The pandemic had a great impact on its popularity. People are shifting from their living room to a live gaming experience. They can gather in public places to play in live competitions. It is one of the most popular multiplayer video games which is being played by gamers.
Face Recognition
Surprised, right? You may find it strange to include "Face recognition" in the list of mobile game app development trends as until now, it was most commonly used in security-based applications. But now you can expect it in video games also. Gamers will play games with more excitement if they find their doppelgängers ie. the players can play with a character that looks just like them. It is executed by using 3D technology. As the technology of Face recognition is being already used in a variety of industries right now, the gaming industry is not an exception.
Voice Recognition
The most recent technological advancement in the gaming industry is Voice Recognition but it is not completely explored yet. Though voice commands are being used in chatting or sending messages, you can expect their implementation in mobile games also. It makes it easier for the gamers to select something from a game list, for example, weapons or items, etc. It will improve the UI of the game but also enable social media interaction.
Wearables
Also known as Wearable Technology, these are electronic devices that gamers can wear. It consists of sensors to detect, evaluate and transmit information. For example, it tracks gamers' sessions, then the data is used, and evaluated to enhance the gamer's experience. Wearable technology is already being used by people in their daily life for multiple reasons, for example, tracking fitness through smartwatches, wrist bands or rings, etc, the gaming industry is also leveraging its benefits. Developers are developing mobile games that are compatible with wearables. It is one of the mobile game app development trends that will completely change the gaming industry. MadRat is already using this technology in SuperSuit. The main agenda is to reduce screen-time of the kids, improve social interaction along with the accelerated physical activity.
Recommended Read: Impact of Covid-19 On Mobile Game Industry
Reviving The Old Game Memories
No matter how many advanced & innovative games there are in the market, nobody can resist the charm of playing those old childhood games. So remaking old video games is another one of the biggest mobile game app development trends to watch out for in 2021. You can never forget some of these epic old games, for example, Contra, Super Mario, Ludo Board Game or Adventure Island, etc. People still love these games and by adding an innovative touch of high-end graphics, it can draw a huge audience. Not only the old generation, but the young audience will also love it.
Cross-Platform Gaming
Almost every gamer loves Xbox or PS5 but not everyone can afford it. Thanks to cloud computing, game platforms are now providing both partial and full support for other platforms. This can be a huge advantage for audiences who cannot afford expensive games as they can play PC or box games on their mobiles now. Amazing, right? The demand for cross-play gaming is increasing among game players. Despite some technical complexities, the majority of the games are now providing cross-platform support. It is one of those mobile game app development trends that is only going to experience a rise from here onwards.
The above-mentioned mobile game app development trends have the potential of transforming the mobile game industry. However, to turn your idea into reality, you need a professional mobile game development company. Looking at these trends, it can be concluded that the overall gaming experience will be more immersive and interactive.
We run all kinds of IT services that vow your
success